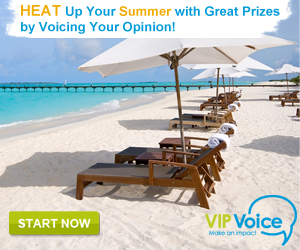 Survey company, VIP Voice, is now looking for people who want to make their voices heard!
VIP Voice -
Join and share you opinion!
Once you confirm your registration, you will be eligible to begin taking surveys.
For each survey you complete, you will earn VIP points. With their tiered rewards program, the more surveys you take the more points you earn!
Plus, you will automatically be entered into our $1,000 Registration Sweepstakes!
Join now and get rewarded for your opinions!