Here are a few hot printable coupons and Ibotta offers to look into...
FEATURED COUPONS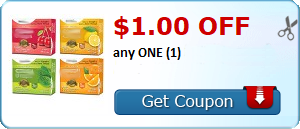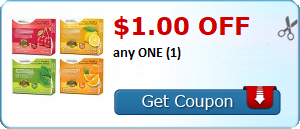 COUPONS.COM
Save $1.00 on TWO (2) Scotch-Brite Scrub Sponge or Scrubbing Dish Cloth multi-packs.
Save $1.50 on ONE (1) package of Hefty Large Black Trash Bags
Save $2.00 on any TWO (2) Scrubbing Bubbles Toilet Cleaning Gel (excludes club pack)
Save $2.00 on any ONE (1) Windex Outdoor Glass, Patio, and More! Product (excludes travel and trial sizes)
Save $2.00 on ONE (1) GARNIER FRUCTIS Shampoo, Conditioner or Treatment (Excluding 2.9 oz & 3 oz trial size)
Save $2.00 off TWO (2) Body Wash or Bar Soap (6 bar or larger)
Save $2.00 on any ONE (1) Coppertone product (5 oz. or larger)
MySavings.com
Skittles at Walgreens for $1 with Coupon
FREE JujyfruitsTheater Box Candy at Walgreens with RR
SMARTSOURCE
SAVE $2 on ALOCANE® Get $2 off Maximum Strength ALOCANE®, 2.5 fl oz.
IBOTTA
Don't have Ibotta yet? Follow this link to sign up! https://ibotta.com/r/gb9q
Earn $0.25 when you purchase merci®
Earn $2.00 when you purchase American Royal World Series of Barbecue® Rub
Earn $2.00 when you purchase SVEDKA Vodka
Earn $3.00 when you purchase Similac® Infant Formula
Earn $2.50 when you purchase Similac® Infant Formula
Earn $1.00 when you purchase MadeGood® Granola Bars
Earn $1.00 when you purchase MadeGood® Granola Minis
Earn $0.75 when you purchase AXE Shampoo
Earn $0.75 when you purchase AXE 3-in-1
Earn $5.00 when you purchase Boiron® Histaminum Allergy Relief
Earn $5.00 when you purchase Boiron® Arnicare® Tablets
Earn $5.00 when you purchase Boiron® Arnicare® Cream
Earn $5.00 when you purchase Boiron® Optique 1® Eye Drops
Earn $3.00 when you purchase Bud Light® or Budweiser® AND Kingsford® OR KC Masterpiece® BBQ Sauces
Earn $3.00 when you purchase Hangar 1® Vodka
Earn $2.00 when you purchase Gildan® Men's Socks
Earn $2.00 when you purchase Gildan® Men's Apparel
Earn $2.00 when you purchase Bite Size Lick'n Crunch® Dog Treats
Earn $2.00 when you purchase Grain Free Crunchy Biscuits Dog Treats
Earn $1.00 when you purchase merci®
Earn $1.10 when you purchase Enlightened The Good-For-You Ice Cream
Earn $1.20 when you purchase Enlightened The Good-For-You Ice Cream
Earn $0.80 when you purchase Enlightened The Good-For-You Ice Cream
Earn $1.00 when you purchase Enlightened The Good-For-You Ice Cream
Earn $5.00 when you purchase Budweiser® or Bud Light® AND Smithfield® Rib Package
Earn $0.75 when you purchase Buddig™ Original Lunchmeat
Earn $0.75 when you purchase a2 Milk®
Earn $1.00 when you purchase a2 Milk®
Earn $1.00 when you purchase Enlightened The Good-For-You Ice Cream
Earn $1.10 when you purchase Enlightened The Good-For-You Ice Cream
Earn $0.90 when you purchase Enlightened The Good-For-You Ice Cream
Earn $0.90 when you purchase Enlightened The Good-For-You Ice Cream
Earn $0.80 when you purchase Enlightened The Good-For-You Ice Cream
Earn $2.00 when you purchase Cupcake® Vineyards & Any Appetizer Combo
Earn $3.00 when you purchase Rich & Rare Canadian Whisky & Any Brand Cola
Earn $3.00 when you purchase Southern Comfort & Any Brand Ginger Beer
Earn $3.00 when you purchase Platinum Vodka & Any Brand Ice
Earn $0.00 when you purchase 10% cash back
Earn $0.00 when you purchase 10% cash back
Earn $1.00 when you purchase ZICO® Coconut Water
Earn $1.00 when you purchase ZICO® Chilled 100% Coconut Water and Juice Blends